1Tm 6:12 "Fight the good fight of faith and win the eternal life to which you were called and for which you made your noble profession of faith before many witnesses"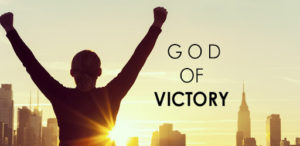 During this period of coronavirus disease pandemic, we must balance our mind on the things that will uplift our soul, else depression will be our portion. Our daily fight of faith is like a storm. Our storm starts in our head. We are encouraged at this very moment by Saint Paul to face our fight and remain focused, disciplined and humble. Even when we continuously fall, we must be tough, determined and relentless.
In the arena called LIFE, we all get knocked down in every aspect. We may be criticized, lied at, accused or even rejected by our families, siblings, relatives, friends or by society. We must learn to grow through our pains and embrace such pains as our battle and fight. God wants to see us win. He is a God of victory and triumph. He will open opportunities so long as we keep going and racing. Our fight is not over unless we quit from the arena.
The pain to experience and accomplish the mission in us must be our guide. The obstacles and challenges that may come may be great. In all of these, nothing is impossible for God to accomplish in our favour. Giving up is not for the winners. We must compete and conquer ourselves, break ourselves and embrace the final triumph that comes with perseverance. Let us not allow anyone or anything to discourage or break us down. We all get knocked down in every aspect of life: in school, office, job... We must pray to God for the strength to endure a difficult life.
In fighting the good fight of faith, every failure is a lesson. We just have to accept corrections and keep moving forward. There is no growth without struggle. We must embrace it, learn from it and become better. We have to go through the bad path of life that requires purification of our soul ( that needs conversion, repentance) to enable us to discover our true happiness. Our only motivation is God. If we allow discouragement, fear and anxiety to pave their way into our heart, someone else will take away our victory. We must embrace God and ask Him for the grace to remain steadfast. Our mind is a battleground. We must win our battle daily, shine positive with our energy and smile through our tiredness.
Prayer: Lord, help me to understand that the true taste of the purpose of my life is love. Help me to love You above all things that exist, love my family, respect my friends and the people around me. Help me to start today the good fight of my life with prayer, conviction and focus now that the sun of my life is rising. I can do all things in You because I am destined to be a winner.
– By Prisca Onyinye Nwokorie