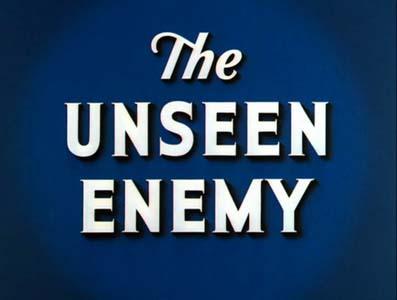 They came out in large number and asked for our votes
We gathered thinking that we are dealing with friends
In reality, they were wolves in sheep clothing
Together we gathered our votes and gave them.
We gave them power and pen to sign us into debts and slavery
We thought we are independent of our colonial masters
Alas, we are becoming slaves again;
No more slaves of the British but the Chinese are making us more of their slaves.
Our leaders are our common enemies
They are again making us more slaves than human
They have borrowed from every country
They are still in search of more loans.
A good number of our leaders are dumb and ignorant
All they know is to sign when money is concerned
They have signed off the future of their children
I don't have any future again.
My children whom they have called leaders of tomorrow don't have any tomorrow
Billions are being borrowed every day by the people we voted into power
They have proven to be ignorant in ideas, actions and words.
Ignorance has affected their senses
The wealth they have amassed have confused them
They refused to empower and educate the youths
They are enemies of themselves and enemies of the people.
I'm more confused than our leaders
I'm a fool because I agreed to be a fool
My conscience is dead because a dead man is ruling us
Our leaders have brainwashed our senses.
A nation full of professors and educated illiterates is getting me more confused than I am
Each day, the senators lie to us
Within a twinkle of an eye, they sign me into more bondage
They are haters of progress and development.
Our children are not well educated
The educated ones behave like one who has not received instructions
Workers salaries are not always been paid
Our youths, even with diploma, degrees, masters and PhD certificates have no useful jobs to do.
Can there be a tomorrow for my children?
I am worried and baffled by the level of ignorance
Yesterday, they approved another loan that will be paid by the third generation to come
Our votes have landed us into perpetual misery.
I wonder if my leader is thinking reasonably
If my leader is not thinking, what about the lead?
For palliative, we have entered into another form of bondage
I don't know what tomorrow will look like.
Will there be a tomorrow with an invisible leader?
How can there be a better future when greedy and egoistic people are in power?
People go to bed hungry and without hope of getting food the next morning
Suffering and misery have reduced our life to an unworthy condition of existence.
For years we appealed to God in prayers that our nation was in distress
God seemed to be silent because we lead ourselves to the problem of bad leadership
We have been lousy at picking leaders.
We have complained and still lament about the quality of our leaders
We regret their inability and lack of seriousness and foresight
Inevitably we get rid of them with a bit of enthusiasm and hope
Unfortunately, we shake our heads as we see ourselves as we were.
They are the cause of our problems
Our bad leaders are our problems
They have solutions to resolve our problems
Collectively, they refused to give their supports and assistance.
Ignorance made them destroy our economy
They act as if they will use the stolen money to bribe their way to heaven
They forget that caskets carry only passengers
After death, stolen wealth returns to their original owners.
We need God's visit and intervention
We pray for the wisdom of Solomon in every home and offices
Ignorance has destroyed everyone in our nation
Come, Lord Jesus, give ears to our prayers.
Prisca Onyinye Nwokorie is a Roman Catholic Nun. She belongs to the religious order of "Oblates of St. Benedict Joseph Labre" in Italy. She is a graduate of the University of Bari where she obtained her Bachelor's and Masters' degrees in "Information and Communication Technologies for the Production of Software" and "Computer Science" respectively. Currently, she is carrying out research work on "E-learning for Developing Countries".