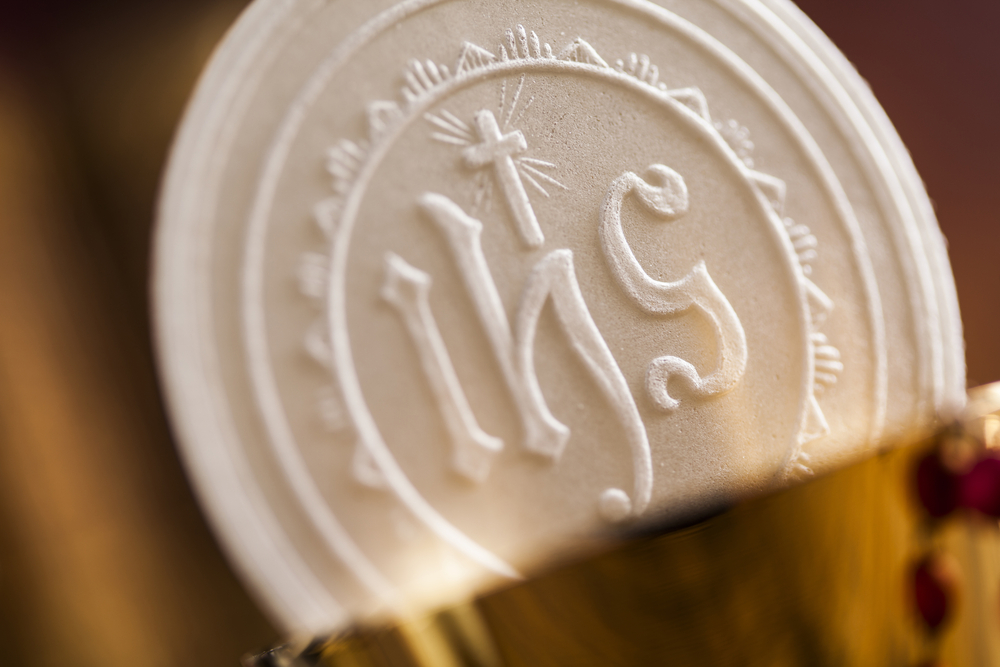 From heaven, the Lord rained a saving bread
that the chosen ones may not starve on our journey towards the promised land
Their passage through the desert was long
The Lord remained their great provider.
There is a need for daily bread
to sustain us by day and by night
The true bread is from heaven
The heavenly bread is from God the father.
Christ does the same even till this day
He supplies the bread that strengthens our spirit
In Him, there is eternal life for all souls.
We need the Eucharistic bread from Christ
Only those who are hungry go in search of bread
Without hunger, no one goes for food
The bread from Christ provides daily sustenance.
We must go to the Lord and ask for bread
To receive Him, we must prepare our souls
We must open our hands for the physical bread and our hearts for the spiritual bread
We must be ready to receive the blessings that come from Him.
The unimaginable gift of Christ is bread
He made Himself available at the altar of sacrifice
He gave Himself to those who needed Him
His body and blood is a memorial of His love to us.
To be worthy of the bread of life
We must be confident in Him
Our faith in Him must be real
The bread of Christ brings healing to the soul.
I need the bread of Christ from heaven
He instituted the feast on His last supper with friends
I am in love with the Eucharistic Jesus.
Prisca Onyinye Nwokorie is a Roman Catholic Nun. She belongs to the religious order of "Oblates of St. Benedict Joseph Labre" in Italy. She is a graduate of the University of Bari where she obtained her Bachelor's and Masters' degrees in "Information and Communication Technologies for the Production of Software" and "Computer Science" respectively. Currently, she is carrying out research work on "E-learning for Developing Countries".