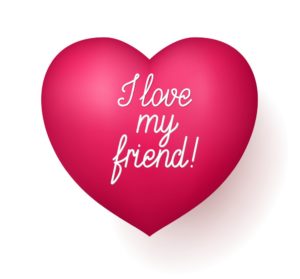 Many people have made and lost friends
Others have longed for reliable friends
Genuine friendship is meant to last forever
if both have a common aim to accomplish.
True friends are one and united
Together they are destined for heaven
for on earth, they have shared generosity and kindness
They have lived together as one.
God has entrusted you to me as a friend
You are my garden of love and happiness
You are my longings accomplished
You are my best friend.
When you speak, my mind fears not
Even when you are silent and absent
I wait for you in patience and tranquillity
all desires and thoughts are shared with joy.
With you, life begins afresh each day
In the path of a lifetime, you have remained my favourite
Respect has been part of your character
Together we have made a distinction.
God preserves every true friendship in His love
Through Him, love reaches in the hearts of friends
God wants us to embrace true love
Such is a sight of lasting love and happiness.
Prisca Onyinye Nwokorie is a Roman Catholic Nun. She belongs to the religious order of "Oblates of St. Benedict Joseph Labre" in Italy. She is a graduate of the University of Bari where she obtained her Bachelor's and Masters' degrees in "Information and Communication Technologies for the Production of Software" and "Computer Science" respectively. Currently, she is carrying out research work on "E-learning for Developing Countries".