Luke 4: 38 "... Simon's mother-in-law was ill with a high fever, and they appealed to him on her behalf".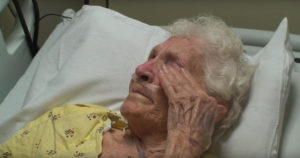 When we go to Jesus, what is our belief? Do we go to Him because of His power of healing? Do we approach Him because of His physical presence? At the feet of Jesus, there is a solution to our problem. Jesus is never too busy to attain to our needs. He has time for the rich and the poor. He has an interest in our progress. In times of sickness, if we don't approach the Lord in prayer, He may not approach us. When we draw near to Him, it should be with reverence, humility and confidence. He knows our problems, yet He says that we should ask anything in His name, and He will grant it to us.
Prayer: Take me by the hand, Lord; heal me so that I may be able to serve out of love.
– By Prisca Onyinye Nwokorie