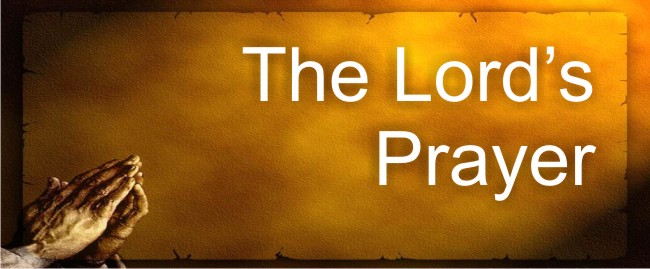 "Our Father, who art in Heaven"
Dear loving Father, you taught us to call you in confidence at all times. You are our hope and our strength. We love you so dearly as you too have loved us. Teach us to pray. Teach us to do your will. Look on us with your eyes of mercy. In our daily actions, make us your worthy children here on earth as we hope to be with you in heaven. Amen.
"Hallowed be Thy name"
Heavenly Father, let thy praises be told by the lips of every creature. Let the beauty of your creation unfold the glories of thy name. By the sweetest thoughts of every heart, by the reverential worship of every believer, by the homage of the poor, the rich, the weak and the strong, let the resounding praise be to thy Holy name. we worship and adore you with our hearts. Come, Lord Jesus. Do not delay.
"Thy kingdom come"
Eternal Father, let thy kingdom come to the rich, on whom your blessings have been showered with generosity; to the poor, whom poverty and hardship has reduced to a miserable condition, but on whom you have proclaimed blessed, promising him consolation at the end of his earthly pilgrimage of pain, sorrow and discomfort here on earth; to the children, to the homeless, to the orphans and to the abandoned. Let thy kingdom come on every family, on every situation that troubles our hearts physically and spiritually. We need your presence in our lives. Jesus, we pray that our daily efforts may never be in vain. Come Lord Jesus and transform our lives.
"Thy will be done on earth as it is in Heaven"
Oh, heavenly Father! We pray that from the rising of the sun to its setting, in our thoughts, in our words and our action, thy holy will may be done. Bind our spirits, our bodies, our actions to your will lest our faltering footsteps stray. Mould our lives united with yours and bring us closer to you in love. In you, we place our hope, our trust, our faith, our being, all that we have, all that we are and all that we desire. Let your will be done at every moment of our existence.
"Give us this day our daily bread"
Loving Father, we pray that you may give us the bread of life, the bread of the Angels, the Eucharistic food. At the Holy Altar, you prepared a banquet for us; you blessed and gave us your body as food and your blood as a drink. We beg you, Lord, to continue to sustain us, to strengthen and provide for us till we see your face on the last day.
"Forgive us our trespasses, as we forgive them that trespass against us"
God of love, by thy unending love and mercy, look with pity upon us and forgive us our offences. As we kneel at your feet in prayer, we implore you to pardon us for all our unkindly words, ungenerous thoughts and deeds. Teach us to forgive the injuries received. May we be refreshed and strengthened by your graces daily to be more like you in all things.
"And lead us not into temptation"
God of compassion, bid thy angels watch around us against the snares of the evil one. May our hearts be guarded always by thy divine will. Protect and cover us with thy Mantle of love. Amen.
"But deliver us from evil. Amen"
O Lord, we pray that you may deliver us from every evil, lest we fall. Protect us from the woes that walk by night, from the hatred of our enemies, from unnecessary anger. Grant us courage and strength to defend our faith. Deliver our souls from eternal condemnation. May we preserver till you call us to enjoy the eternal blessedness. Amen.
Prisca Onyinye Nwokorie is a Roman Catholic nun. She belongs to the religious order of "Oblates of St. Benedict Joseph Labre" in Italy. She is a graduate of the University of Bari where she obtained her Bachelor's and Masters' degrees in "Information and Communication Technologies for the Production of Software" and "Computer Science" respectively. Currently, she is carrying out research work on "E-learning for Developing Countries".