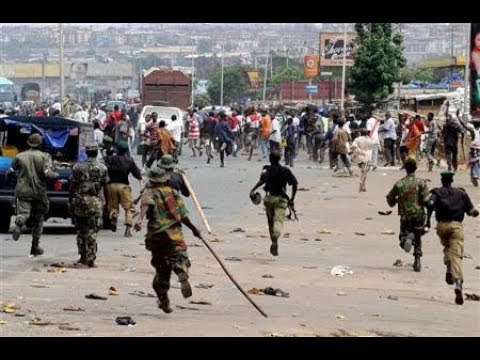 What is going on?
Something is wrong somewhere
Everybody is pretending to be silent
Our leaders are fooling themselves again.
The same people who chose to fight corruption have been victims of the same corruption
They took their share of the bribe in bulk
They gave away parents, siblings, children and relatives in slavery.
They have refused to listen to the cries of the masses
Their love for wealth and power will lead them to self-destruction
In their hiding places, they have retired
Their hearts will never know peace.
They seem dumb to the reality on the ground
Our leaders are comfortable in their comfort zones
The danger in our land is not their concern
After all, they negotiated the deal with the buyers.
They asked us to stay safe in our homes
We obeyed and retired in confidence to our homes
In our absence, they abet the movement of our killers
From town to town, village to village, our leaders allowed the enemies to invade our land.
Our enemies are everywhere in the village
In great number, they parade on our roads like wanderers
Gradually, they are taking sight of what belongs to us
Empty-handed they have come to kill, rape and occupy our land.
Where are the security agents?
Why have they refused to speak to us?
They are the pioneers of trade and negotiation.
They saw the truth and chose to be silent
They forget that their lives are in danger
God I heaven is seeing everyone
Though they come to us in their thousands, we will remain victorious in the end.
Prisca Onyinye Nwokorie is a Roman Catholic Nun. She belongs to the religious order of "Oblates of St. Benedict Joseph Labre" in Italy. She is a graduate of the University of Bari where she obtained her Bachelor's and Masters' degrees in "Information and Communication Technologies for the Production of Software" and "Computer Science" respectively. Currently, she is carrying out research work on "E-learning for Developing Countries".