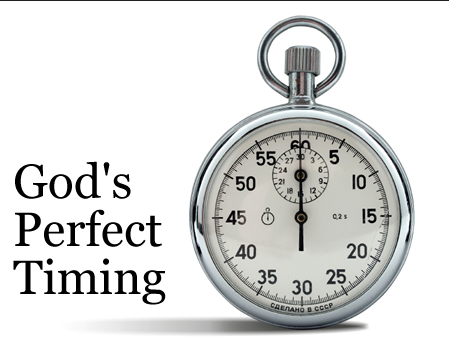 God's timing comes with special graces
He is with us in every moment of life
He holds onto the grace He has offered us
His timing is different from ours.
God's timing is a mystery
His ways are beyond human calculation
He gave us an understanding like Peter
that we might fulfil all that He expects from us in life.
God's timing brings understanding
He wants us to find our lost hope on Him
He is there with us at the table as the bread of life
to give us strength in our pilgrimage.
God's timing brings knowledge
He wants us to be messengers of hope
With confidence in Him, our life is renewed
His holy spirit whispers to us a message of transformation.
God wants to impart to us His wisdom
Wisdom is of more value than gold and silver
Coral, pearls and material gifts are worthless before wisdom
Let us be grateful for His generosity and kindness.
While we are confused about our daily challenges
At God's timing, He will do something wonderful
He is expecting us on our path to Emmaus
To travel confidently with God is essential.
Though God's power is infinite
The value of His gifts is immeasurable
Nothing on earth can satisfy our deepest longing for Him
He will give us beautiful lessons about life in His own time.
Prisca Onyinye Nwokorie is a Roman Catholic Nun. She belongs to the religious order of "Oblates of St. Benedict Joseph Labre" in Italy. She is a graduate of the University of Bari where she obtained her Bachelor's and Masters' degrees in "Information and Communication Technologies for the Production of Software" and "Computer Science" respectively. Currently, she is carrying out research work on "E-learning for Developing Countries".