It is not fair, God! It is not fair! How can you allow a handful of men more joy than is good for their sanity and the rest of us more tears than we can afford rags to wipe dry?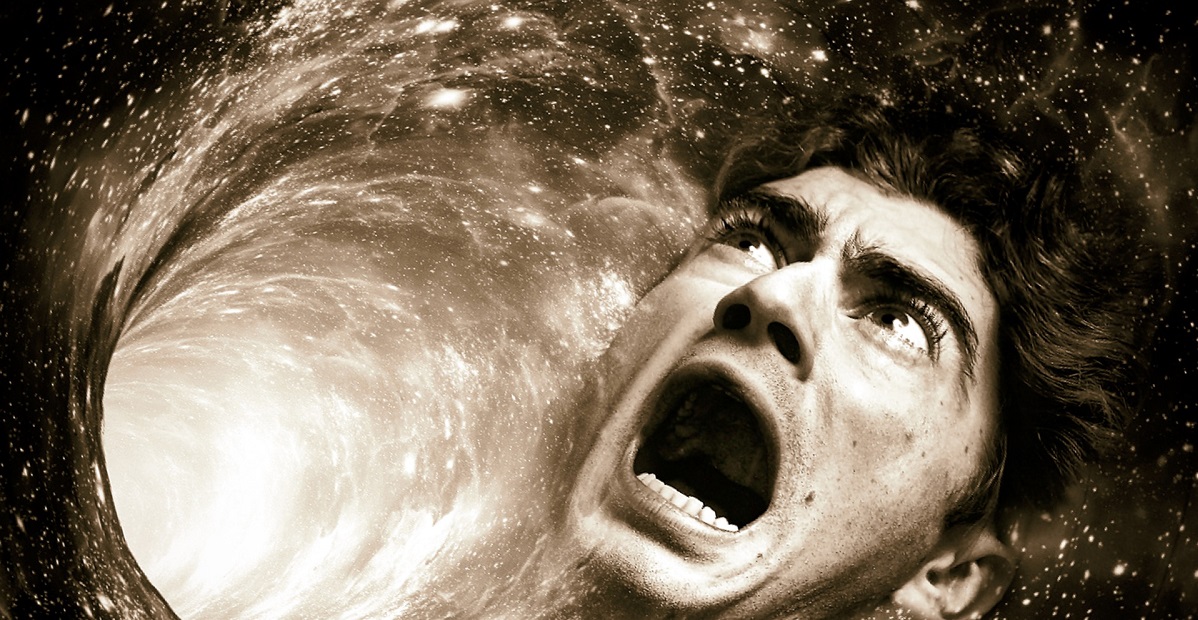 "It is not fair, God! It is not fair! How can you allow a handful of men more joy than is good for their sanity and the rest of us more tears than we can afford rags to wipe dry? If you really exist, God, then you are partial and spiteful. Why must I suffer this way? If you are Good, then why do you allow evil to be a lot of those who put their trust in you; those who toil with the sweat of their hoes to make ends meet? God! God! G-o-d! Oh! God is dead".
Mr Di-Ochi hailed from a little rural community in Mbano. Poverty was his second nature because his father – a poor man fell from a palm tree at one time. When all the efforts to resuscitate him fully failed, he was left crippled and bed-ridden. Meanwhile, Di-Ochi's mother died just a year before this heart-rending incident. Little Di-Ochi was left to take care of himself and other members of the family.
This agonizing situation facing the family was unconditionally made complete orphans at that early stage of life. Di-Ochi saw himself as William Shakespeare will say, "Tied to a stake surrounded by dogs", but as bear-like, he must fight the cause. Circumstance made him assume the role of a mature man and at that a father and guardian to the family. He went to the bush and gather kernels which they cracked, sold and made their living from.
Apart from this kernel business, he used to follow the masons in their works and would be paid meagrely after the day's work. All these incomes coupled with what he got during farming seasons as he farmed their own portions of land; and the money paid to him after working for other people, especially making mounds for them were all channelled towards the well-being of the family. He was loving and caring. He would not allow his younger ones to suffer the neglect of any kind. As time passes, he was given more insight and wisdom to bear their burden of life.
He was industrious and remarkably making progress. Di-Ochi undertook to sponsor his younger ones as his own chances of formal education had eluded him. He was selfless and unassuming in anything he does. These formed the bedrock of his subsequent successes in life.
Because he was tactful, he still saved a reasonable amount of capital after his overwhelming expenses due to his efforts to tend to the family. This money he used to establish an under-grade bar joint where he spent the rest of the day after his daily work. He used to wake up very early in the morning, goes to palm wine tappers and buy wine from them. He prepares other things to be sold there. His younger siblings took their turns in manning the shop while he went to work outside. This implicitly means that the one misses school any day he or she was to tend the shop. This they did ungrudgingly but God was with them in all their endeavours. Despite their repeated missing of classes, they still excel in academics.
However, God blessed also his business to flourish. He expanded the shop gradually and in effect, changed the thatched shop to a big zinc house. This marked the beginning of his wealth; for he began to renovate a lot of things around him. His two younger brothers are now in their second and first years at their university levels along with their first daughter who was the twin sister of Okechukwu the third issue of the family. She also made her way to a polytechnic and in the first year with her twin brother. Others were in secondary school.
His shop changed from strength to strength. There was that transition from a local Bar to a merged Bar and Beer parlour and lastly to a magnificent and flourishing wholesale dealer in drinks of different levels still maintaining the root. He bought a chain store where he established his business in sections leaving one shop for his bar. He employed a number of salesmen who managed the different sections. Now, the sky became his limit.
He had a lot of proposals. Firstly he had started renovating their old house which initially allowed mere habitations for these youths with their excitement. His position at the moment in the second consideration requires a vehicle and he had had the proposal that he as a matter of urgency should have one. As for his younger siblings, their way forward stood first in his budget. He indeed had other good things in mind for himself and for others outside. All these he planned to engage on immediately this his business trip and the likely sales are made. He, therefore, poured almost all his money and resources into this particular one. He made a lot of purchases. In fact, his different stores were jam-packed with goods. He used the first and second day for an overview of the total purchases and expenses made and mapped out a modality for the sales.
It was at this crucial moment of his life that the evil wind blew and the thunderstruck. It was a real knock. Faulty electrical arrangements in a nearby shop set the whole place ablaze very late in the night. Before morning came, you could only see ashes scattered everywhere. One hardly tells what belongs to what. Everywhere was just a devastated reaves. Mr Di-Ochi cried. He wailed. He searched for a consolatory answer but found none. What do you say?
"In his riches man lacks wisdom. He is like the beasts that are destroyed" (Ps. 49). All his fortunes and efforts for life are irretrievably lost.
Prisca Onyinye Nwokorie is a Roman Catholic Nun. She belongs to the religious order of "Oblates of St. Benedict Joseph Labre" in Italy. She is a graduate of the University of Bari where she obtained her Bachelor's and Masters' degrees in "Information and Communication Technologies for the Production of Software" and "Computer Science" respectively. Currently, she is carrying out research work on "E-learning for Developing Countries".