Mt 24:42 "Therefore, stay awake! For you do not know on which day your Lord will come".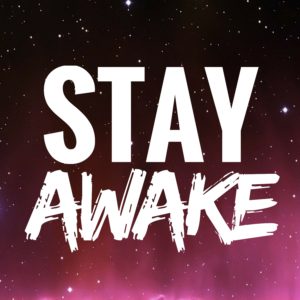 Stand ready and stay awake. Jesus Christ is on a rescue mission to bring us victory. His love for us is so great that He accepted to come to earth for our redemption. As faithful servants, we must be on alert to receive and welcome Him. We cannot neglect this urgent alert. All our actions, thoughts will count on the day of judgment. We must remain active and industrious every day, every hour and every moment.
Sometimes when we pray, it may seem that there is a delay in God's response. We must understand that God is not distant from us. He is with us always to rescue and guide us along the pathway to everlasting life. We must be patient. His time of intervention is always the best. He is our strength and our God.
We have to endure His absence for a while. In the desert, the Israelites who felt they were left orphan of God did not hesitate to build an image with a golden calf. We all know that the absence of God may generate anxiety, uneasiness and emotional vacuum. Yet, His absence has an informative and spiritual value. The period of absence is the real possibility of understanding each other profoundly.
Every moment of our life is precious and important in God's eyes. We must work to attain our salvation. He wants us to remain faithful, to follow His will in obedience, love and gratitude. He has assured us of eternal joy. He is our Shepherd. Our daily lives must be established in love, trust, compassion and integrity instead of on negligence and laziness. We must invariably try to seek and serve the Lord at every moment of every day.
Prayer: Lord, give me wisdom to always remain faithful to you.
– By Prisca Onyinye Nwokorie