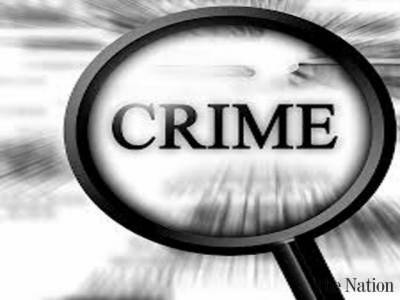 They kept us at home with nothing to do,
with no food to eat and no agenda for our wellbeing
They took our light because we did not pay our bills
They want us to wash our hands a hundred times, yet, we have no water to drink.
We have to go out to buy water while we are not supposed to sit at home
We are hungry; our children are crying
No food on the table; no money to even buy the food
The salaries are not there to help solve other problems.
I go out to hustle to put food on the table
Now that I am bound to obey the government
I have been indoors for over two weeks
Still, no alert on my bank account.
They are criminals; they want me to be a criminal like them
They are now doing selective sharing on the money meant for the masses
On record, they gave out 20000 of the nation's currency
After snapping pictures, they withdraw the 20000 and gave me 2000.
Our village leaders were called to come and collect palliative for people
They went with a van and other vehicles expecting to get the much-awaited that was to last for three weeks
To my surprise, a bag of rice, 10 tubers of yam, 2 cartons of indomine were given to a population of over 10 thousand people
And I ask myself: is this happening to me?
I never knew they were thinking for another job for me
Anyway, I have adopted their instructions
We are out in the streets for them
The jobless youths that we are fully engaged in daylight robbery.
Since they burn documents so as not to have a track record
We have decided that every vehicle carrying foodstuff must be stopped
We will do the sharing ourselves
We must eat and drink to survive.
We are now in the streets of Abuja, Port Harcourt, Lagos and Ibadan
We are in groups, even with married men and women
We have our roadblocks created with human bodies
We have started raiding the streets to do the sharing ourselves.
Prisca Onyinye Nwokorie is a Roman Catholic Nun. She belongs to the religious order of "Oblates of St. Benedict Joseph Labre" in Italy. She is a graduate of the University of Bari where she obtained her Bachelor's and Masters' degrees in "Information and Communication Technologies for the Production of Software" and "Computer Science" respectively. Currently, she is carrying out research work on "E-learning for Developing Countries".