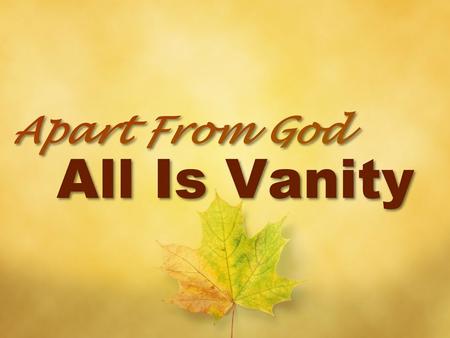 Vanity, an empty word in an empty life
An opportunity misused and wasted
A life of vanity is dangerous and empty
The emptiness of an ambition.
Sitting in my room, I watched them
The strong man of the Villa led to final rest
Not even with a small casket
Watching him, I believe that the strong man, the iroko, has fallen
Whatever did this must be strong enough to race with
Death takes no bribe from anyone
It is a nature's call that must be obeyed.
Only a few attended this burial
The best of friends, nowhere to be found
They are afraid of contacting COVID-19
I wish the dead can speak and answer questions.
As the sound of moaning multiplies,
similar stories are heard everywhere in the world
In sin love dies, health dies and nation dies
Each sin brings a touch of death.
When the awaited hour comes
It must be the way it will be
We have lost many of what we had
I shall address them immediately.
Watching them, I saw the emptiness of life buried without a casket
A very shallow grave they dug for him
No room for his mansions and his billions
Empty-handed he returns to the mother earth.
Only Iconium from his friends
"The best", they called him
Can we learn a lesson from here?
Stop and think for a while. But what happened?
I didn't see my leader whom he served till death
Are you thinking what I'm thinking?
The answer is for another day.
We came into the globe of unequal status
Yes! One is born rich and another poor
One is born a noble and another a plebian
But in death, all is left behind.
Consider the grave of the dead
Can you differentiate among the bodies lying on the grave
the decayed bodies of the rich and the poor?
No one plays the role of a master or servant in the grave.
Everyone's story is not always written with constant fidelity
But God continues to invite us to the banquet of His mercy
Don't mishandle your baggage called LIFE
Handle your baggage with care and stay focused.
The death of an oppressor could be a relief to the oppressed
Though, the oppressed glories not on the dead
It is only a sign of relief to their sufferings
The love of earthly treasure and comfort is in vain.
Prisca Onyinye Nwokorie is a Roman Catholic Nun. She belongs to the religious order of "Oblates of St. Benedict Joseph Labre" in Italy. She is a graduate of the University of Bari where she obtained her Bachelor's and Masters' degrees in "Information and Communication Technologies for the Production of Software" and "Computer Science" respectively. Currently, she is carrying out research work on "E-learning for Developing Countries".