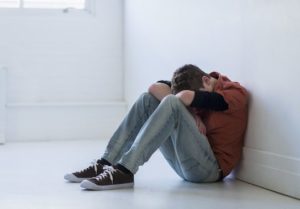 It all seemed like a dream. It could not have happened in real life, thought Joseph. How can his world just end in a twinkling of an eye? This can only be conceived as one of those things that happen in movies but can never ever be real. He got up from where he was sitting, staggered to a water basin nearby, collected a handful of water and splashed it on his face, probably to rid himself of the assumed nagging nightmare. But all his efforts to ward off the thoughts of the incident prove to no avail. There lies his grief.
A life he started with his peers at the later part of his years was not the best to offer to such caring parents. He grew to find himself unable to give a commensurable love to his ever-available parents. This, however, did not deter them from ensuring a peaceful co-existence in a family founded in love. His incongruity had in recent times brought about strife that they were able to handle by the special grace of God, not least his arrest for being involved in a case of smoking Indian hemp.
After this particular incident, Joseph became a little bit responsible and was acting the way that the parents began to enjoy his presence. He became all the more abreast with the happenings in the family and was able to take care of the younger ones whenever the parents were not around. Father and mother were glad for this radical change of heart. "All thanks to God", they say. They can now relax in the surety of peace at home when they were away. Indeed this is the Lord's doing.
Joseph was a brilliant type. He excelled in his Secondary School Certificate Examination. The parents, especially the mother could not thank God enough for His manifold blessings. She delved into assuring a brighter future for the "brighter" brain. She talked the husband into accepting to secure admission for him in a popular university abroad. The father was hesitant at first. He fears the reaction of the son at hearing about such a plan. He fears mostly anything that can bring about disunity or rather a non-conformable attitude in their tamed son, thanks to the tortures he received while in confinement. He would have preferred local university where he can be looked after to that far off country of no man's land. But because he was incapacitated to resist the urge of having to promote the good and applauding ambition of the wife, he consented to it and worked towards achieving this purpose. He determined it and before long, it became a success.
Joseph, on the other side of the story, handled all wrong. He abused the privilege. He had begun to live American life while still in one of the remotest part of the country. He gradually began to re-associate with people of debased character. His wayward attitude crept in again. This time, he became worst than what he was sometimes. In vain did the parents reprimand him. He walked into the house as late as he willed. He exhibited his youthful bravado at random and this entered him into a serious problem that jeopardized his vaulting ambition.
On that fateful night, he got himself involved in a monstrous waylay. They were attacked by a band of opposition gang and a terrible fight ensued. It was a bloody venture that resulted in the killing of one of the attackers' side. The dead assailant sustained a serious injury at the nave, probably from the knifing made by the reckless Royce. The shriek voice frightened them and everyone took to him heals and scattered. It was a case that cannot be neglected. Its solution cannot merely be found in the act of running away. Because, before the dawn of the day, the whole place was flooded by police walking about like Marauding beasts nosing for any bit of information about the killing of the night. Random arrests commenced at every nook and cranny of the village. The least information was taken into effect and this brought the clique as a target and before you can say, 'No' Joseph was limited as a culprit. (His efforts to provide a water-tight alibi made no impression to the determined "force men".)
Before 12 pm that day, a good number of the participants of the fracas were arrested and arraigned to court. Joseph was nowhere to be found. For him, he is assured of a hitch-free and water-tight alibi. When the efforts of the "force men" to get hold of him proved abortive, they arrested the father who was just coming back from work. The mother looked dejectedly at her husband being carried away by these thoughtless policemen who did not consider the state of mind of their victim. Hot tears rolled down her cheek. She opened her mouth to shout belt was unable to produce any sound. What an unfortunate situation?
She was just crying for the arrest without knowing the worst was to come. The shock the husband received when he was arrested and the fact of conceiving that he had to suffer pejorative treatments from the hands of these men just because of a wayward son bits his imaginations. A man who recently was diagnosed with an increasing High Blood Pressure developed a heart failure a few hours after his arrest. He was rushed to a nearby clinic where he was confirmed clinically dead after a little while. The loving wife could not accept this. Her husband could not have died like a chick this way. An explanation is needed. But what has explanation got to do in this case? What has happened has happened; there are no two ways about it.
As for Joseph, on hearing of the death of the father, fainted. When his friends resuscitated him, he thought he has been dreaming all the while and tried to call off the dream and live in the present. It was then that he realized that it was not a dream but a fact. It was a knock. A full stop has been placed on his career. He ventured only to repeat ungraciously; "Just for my sake! Just for my sake! Just for my worthless sake!"
Prisca Onyinye Nwokorie is a Roman Catholic Nun. She belongs to the religious order of "Oblates of St. Benedict Joseph Labre" in Italy. She is a graduate of the University of Bari where she obtained her Bachelor's and Masters' degrees in "Information and Communication Technologies for the Production of Software" and "Computer Science" respectively. Currently, she is carrying out research work on "E-learning for Developing Countries".