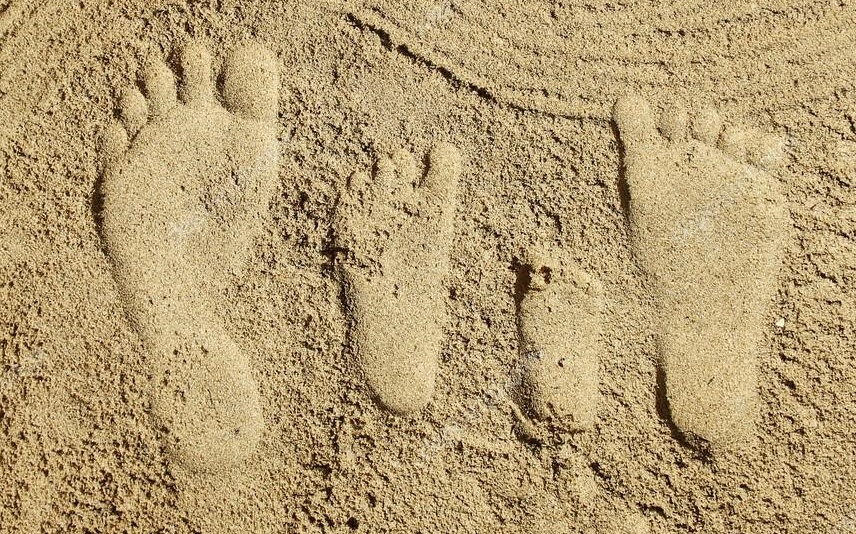 I was trying to fix the pictures of my primary school years when a voice whispered in a most pleasant way to my ear. That voice called me by my childhood name. There was no doubt it was Nonye, my childhood friend. It was a coincidence that I was holding his picture in my hand. It was a hilarious moment for both Nonye and I. As we got ourselves talking, many happy memories returned in my head. I was full of joy. Life indeed was insignificant without true friends.
I remember my grandmother told me a story relating to the death of Nonye's mother. Everyone in the village knew Nonye's father (Ebere) as an honest man. Because of his reputation both to his family and in the village, he was hired to work in Mgbedeka Medical Care Centre (MMCC). There, he became the treasurer of the charity and the receiver of all in distress. Many years later, Ebere opened a supermarket in the village and handed it over to the wife (Ndidiamaka) to manage. He invested all his savings in the shop with the hope of setting up an NGO for his people.
There was a man in the village of Mgbedeka market. He was not a native of that village. Everyone thought he was insane, but someone who knew told the story of how that man (Emeka) was exiled from his home as a result of his carelessness driving that led to the death of a child in the village. Emeka left his home and sort refuge in Mgbedeka and disguised himself as a mad man. To earn a living, he engaged himself tidying and sweeping of the shops in the market very early in the morning. He would gather the garbages from anywhere he finds them, take them to a place and set them on fire. Everyone in the village loves him. People gave him gifts of all kinds. As a man who loved his family, he made his savings to assist his family and to pay school bills for his children.
On another occasion, it was evening and all the shops were locked. Emeka had finished carrying out his daily duty in gathering garbage of all types and set fire on them. He left the fire zone and went for another errand. Little by little, the slight wind in the air suddenly turned into a heavy wind. The wind transported the fire and it ended up in another tragedy for Emeka and the shop owners in the market. Emeka cried out. He sought help but found none. Everyone in the market premises had gone to their various homes. The security men guarding the market were asleep. The fire spread so quickly that most of the shops were reduced to ashes the next morning. Out of fear, Emeka collapsed and died. It was a terrible event for everyone that saw what happened.
After the incident of the fire outbreak in Mgbedeka market, Nonye's father (Ebere) lost everything in his provision store. He had no means of earning his living; he could not pay his bills and take proper care of his family. A month later, a political revolution broke out and everyone in the entire village of Mgbedeka had to run for safety. A lot of people lost their lives in the process. Nonye had no information about his father. He got information about his mother that was hunted down by soldiers. Since there was nothing else left for Nonye, he decided to join other youths and emigrate to an unknown destination, hoping to find a home anywhere providence permits. Finally, Nonye made his way to Lampedusa and with the help of "Caritas Italiana", he was given e permit to live in the city of Rome.
But who could have imagined that Nonye would one day become a priest? Indeed, the ways of the Lord is infinite. Many years later there arose an urgent need for travel to Mgbedeka, some affair connected with foreign aid mission. Among other important delegates assigned to carry out the mission was Fr Nonye and few of his parishioners. Fr Nonye had had his people in mind and had wished to return to his home, even for a holiday; though he had nowhere to call his home because of the disaster caused by the civil war. Hoping and trusting in the divine will of God to find someone who could at least give him information about his mother, even if she was dead. He came up with an idea of building a Home for the needy and a medical centre in memory of his father. Nonye had the intention of bringing to fulfilment the good intention of his father.
One day, when Fr Nonye had come home to visit his kinsmen in preparation for the inauguration of the "Home for the Needy and Medical Centre", he found himself amid a crowd, who were chanting songs of praises to God for blessing their land with such a philanthropic gest of charity. Fr Nonye, on finding himself observed with a certain curiosity by this old man, sick and tired, turned around and said abruptly: "who is this handsome man who is staring at me"? The leader of Mgbedeka village replied: Fr Nonye, you are looking at a handsome old man and I must confess to you, that man was a role model of this village. He was known for his footprints. Generosity was his second name. Though fate made him poor he ensured that many lives were not lost during the attack of our enemies. His whole life had conferred upon him a sort of transparency and honesty; as he advanced in years he had acquired what may be called the beauty of goodness.
Fr Nonye commended the sick old man for his generosity. As he was about concluding his short speech, he reminded all the people present of one of the popular saying he learnt from his father: "Son, let the world around you know you for your footprints and never by your fingerprints". Hearing these words, Ebere was convinced that he had finally found his lost son. Ebere held the hands of Fr Nonye together in his own hands and said: "Chinonyerem my son, I am your biological father. I have always prayed to God to assist you in life. Even if I could not set my eyes on you for many years, I was convinced that God will never abandon you". Fr Nonye could not hold back his tears. For both, it was like a movie such a reunion of father and son. Everyone present was full of surprises at the latest discovery, as tears of joy accompanied the great applause for the two. Fr Nonye was shocked when he removed his hands from his father's waist and discovered that Ebere was dead. That moment of the celebration ended up in mourning.
Prisca Onyinye Nwokorie is a Roman Catholic nun. She belongs to the religious order of "Oblates of St. Benedict Joseph Labre" in Italy. She is a graduate of the University of Bari where she obtained her Bachelor's and Masters' degrees in "Information and Communication Technologies for the Production of Software" and "Computer Science" respectively. Currently, she is carrying out research work on "E-learning for Developing Countries".