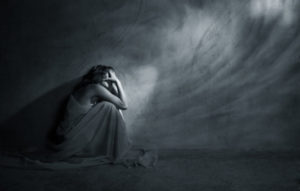 The event of the previous evening will ever remain green in the tender mind of little Nneka. Today, as it were, she has been busy with nothing but gazing into the empty room that had provided shelter for her and her twin brother, Okechukwu. She finds it very difficult to absorb the shock and inconceivable to accept the fact that 'Okem', as she fondly calls him, is no more. How can it be that they can never ever have their times together again? Nasty things do happen at times but it is unfathomable to bring such occasions to her very self. It may have happened somewhere else for her to feel for the victim. She would have made a historic speech to soothe the occasion. Perhaps, she had been longing for such a chance to exhibit what she knows with regard to consolation for this kind of an accidental and unrequested end of existence. She was so optimistic that she would have her groove sometime, someday; little did she know that it would suddenly and unconditionally fall on her lap unprepared like this.
At a particular time in this thoughtful and emotional laden moment, she became hysteric. She fell into a daydream and began to relive the lives she shared with her once inseparable brother, Okechukwu. She called out beside herself, "Okem let's do it again. Mummy will kill me if I do not set it aright. Okem, we will talk about something when we finish. I want to… Where are you going to Okem! I don't understand you, come on now. Help me. I can't afford to do it alone, let's …" She came back to her senses only to see that she had not been talking to any entity as such. She was fretting and sweating for something she could not revoke. It is a real pity. She broke into bitter tears. But the tears brought her no answer. It is an indubitable fact that Okechukwu is no more and worst still, could not be recalled. He is dead, call it whatever you like, it is immaterial.
Okechukwu rose up early in the morning of that sixth of March – a day before her birthday. He left his sister still lying lazily on the bed. He made fruitless effort to get her up to prepare things before leaving for Port Harcourt that morning to their eldest brother. They had planned their nineteenth birthday in a magnificent way and had agreed that he will go to their brother for assistance. They had mapped out a schedule for the occasion and had sent invitations to their friends and mates. Okechukwu had teased her, "You would have been stupid if I were not born with you". "Shut up, you brag ant. Who told you I would not have been better off without you"? Nneka retorted. "How do you mean?" Okechukwu snapped. Silence reigned for a time.
Although Nneka did not mean a bit of what she had just said, she found out that Okechukwu did not take the statement as a joke. It gave him a deep thought. He wondered in his mind what this statement taking singly could mean. Is it true he had been bragging about? If yes, then for what? In what way has he been blocking his sister's free life? He could not understand. Nneka on her own side was disturbed by the reaction that followed their little jokes. She called out, "Okem, don't be offended. You should know that it's all a joke. I really cannot mean it. You know what you mean to me but don't reduce me to inaction without you. I am really sorry". Okechukwu winked and left for his duties.
He had barely finished his breakfast when Damian called him to prepare and join him on his journey to Aba, perhaps; he may proceed to Port Harcourt from there. Damian had been his close friend from primary school days. Besides his twin, Damian is the only person that can tell the life of Okechukwu without missing any detail. Damian is gifted especially in intelligence. He is adventurous and can be daring when duty calls for that. Okechukwu on some occasions had wished he would be like him. Damian's father had just bought a brand new Mercedes Benz and had left his old Golf car to the wife. Damian always makes use of the old car and in this particular case, he had collected the key to the car and requested that Okechukwu will accompany him to Aba to make some shopping. Okechukwu made for his pristine suit and dressed hurriedly to join his friend. Nneka sluggishly put in that she expects him back before 3 pm. Okechukwu sat at the foot of the bed, joined hands with Nneka and made an ejaculating prayer, as they normally do whenever each is travelling. He kissed her cheek and left.
One never expects tragedy in this form. Who would have believed that this twin with their youthful daring would end their lives in this journey? It happened that their two back tyres flattened when they were at the peak of their speed. Their car somersaulted and tumbled over several times. Damian was found still at the other side of the driver's seat held by the seat belt. He had a very big hollow cut at the forehead and a mutilated rib region. Blood covered his face. As for Okechukwu, there was no evidence of physical injury but an autopsy test had him internally crushed. The Golf itself was a real mess.
When the news of the accident got home, nobody was in a hurry to accept the fact that these boys will be in any form considered dead. It was a moody day for both family when they realize later that it is a reality. As for Nneka, it was a knock. It means the end of her life. She felt she would be stupid without Okechukwu being by her side to encourage her. "Can I really live without Okem"? A question none could provide an answer except herself. Their birthday had turned to death day. What a turn?
Prisca Onyinye Nwokorie is a Roman Catholic Nun. She belongs to the religious order of "Oblates of St. Benedict Joseph Labre" in Italy. She is a graduate of the University of Bari where she obtained her Bachelor's and Masters' degrees in "Information and Communication Technologies for the Production of Software" and "Computer Science" respectively. Currently, she is carrying out research work on "E-learning for Developing Countries".