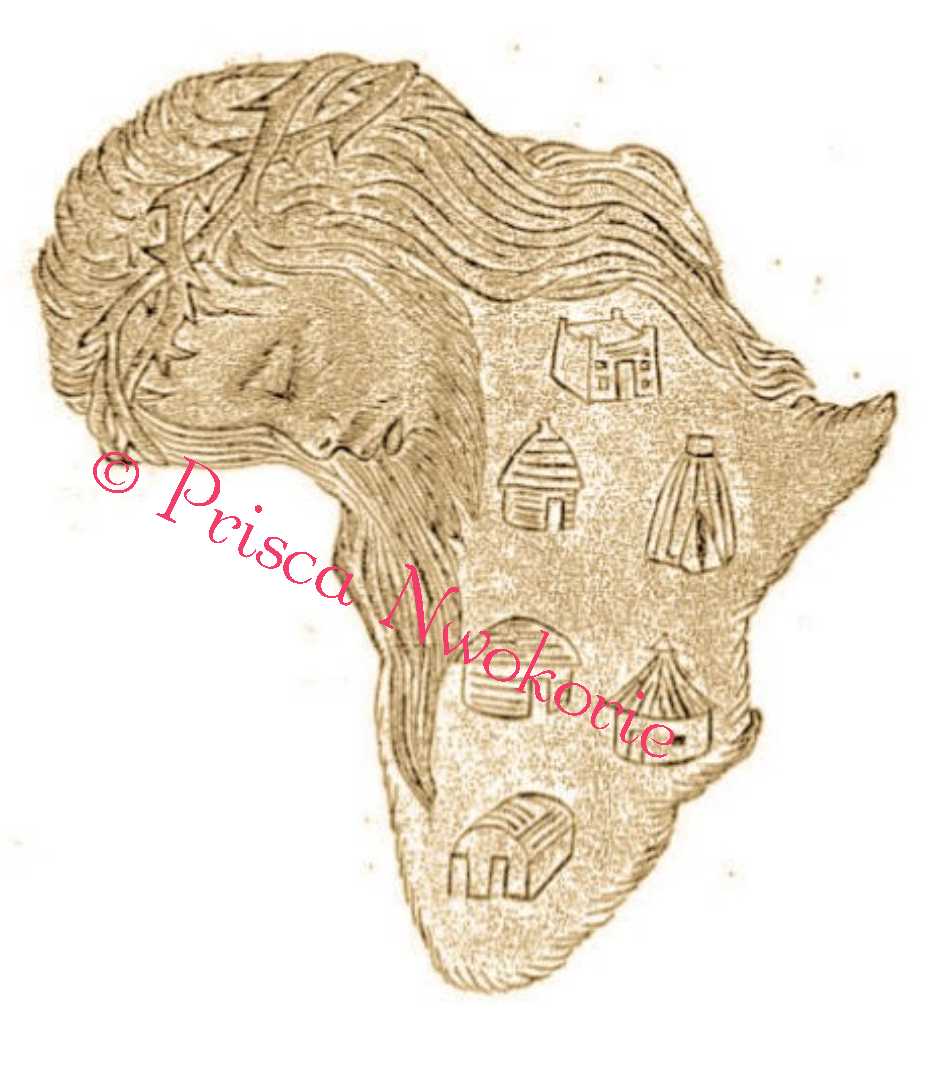 Africa, a nation after God's own heart,
Eternally favoured by your Maker;
Visible is God's face in your map,
No nation in the universe is like yours.
When God chose you as a race,
He felt that you could be trusted and entrusted,
He placed you at the centre of the earth
with the equator, the tropics of Cancer and Capricorn;
He blessed you with balanced weather.
Numerous in population, language, culture and tradition,
Intelligence, wisdom, knowledge and oneness:
all of these you inherited.
Rivers encircled your land to provide seafood for you.
Bestowed with vegetation, minerals and natural resources,
You were adored and respected;
From the origin, God made you a landlord
to numerous treasures on earth.
Others looked at you with envy,
With questions written all over their faces
of why you were more favoured,
and control the wealth they thought should not be yours.
By choice or by providence God gave you a different colour,
A colour with a difference, a colour visible in all things,
Without black, other colours are irrelevant;
Be happy you are black and beautiful.
Oh Africa, do not avenge the wrong done to you,
You were held captives in of your land;
Because of greed, the oppressors struggled to conquer you,
and take away your natural resources and wealth.
You were taken away and enslaved,
chained and forced to labour like animals,
Everything about you was seen as evil,
as they attempted to overcome you.
Oh Africa, arise and regain your beauty and pride,
You were born to be great.
Though you have known the cruelty of slavery,
Your trials and tribulations shall be rewarded.
For centuries, you have lived in humiliation,
Because of your faith, God's hands remain upon you;
Your tradition and culture will forever live,
Continue to entertain and educate your future generations.
Prisca Onyinye Nwokorie is a Roman Catholic nun. She belongs to the religious order of "Oblates of St. Benedict Joseph Labre" in Italy. She is a graduate of the University of Bari where she obtained her Bachelor's and Masters' degrees in "Information and Communication Technologies for the Production of Software" and "Computer Science" respectively. Currently, she is carrying out research work on "E-learning for Developing Countries".