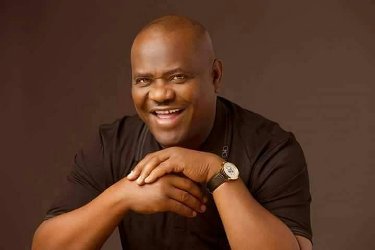 I know him, Ezenwo Nyesom Wike
He is the voice of his people
a governor that shakes the entire nation
His name grips fear to the criminals, the lawbreakers and those who fight against the masses.
Check him out, he is well-read, a learned gentleman and the voice of justice
He is a lone voice that has been crying out to the federal government, "give my people what is due to them"
Because he refused to dance to their tune, they despised him,
All allocations to his State is being held because he was on the part of the truth.
All the refusals, denials and criticisms did not deter him
He is still working diligently for the good of the masses,
He has rewritten the story of his people.
Wike has brought development to his people
Wike is an achiever and an action man
He is the excellency that stands for excellent,
a man of integrity, determination and valour.
Wike placed a total lockdown even when the federal government said no
He is courageous and a fearless leader
He is my man, an epitome of good leadership,
always available with new ideas to help his people be on the top.
They will continue to fight you but in vain will their fighting be
Your Creator will continue to guide his paths
As you continue to build his state on the bricks of integrity so shall it attain greatness
You are a man of valour; I respect you.
Prisca Onyinye Nwokorie is a Roman Catholic Nun. She belongs to the religious order of "Oblates of St. Benedict Joseph Labre" in Italy. She is a graduate of the University of Bari where she obtained her Bachelor's and Masters' degrees in "Information and Communication Technologies for the Production of Software" and "Computer Science" respectively. Currently, she is carrying out research work on "E-learning for Developing Countries".