Mt 6:25 She ran into the king and made the request, saying: «I want you to give me now, on a tray, the head of John the Baptist»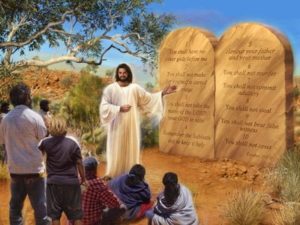 No one can legally violate the commandments of God. Whoever speaks out loud a truth that is inconvenient for the system is systematically killed. Even today some regimes oppose freedom of religion, of speech and expression on their citizens. Some journalists, missionaries, politicians and innocent civilians have paid with their lives because of their faith, condemning evil or sustaining the truth. The consequences of such actions led them to an untimely death. Some of the individuals in question may suffer rejection or discredited by public opinion. As God's children called to bear witness to the gospel of redemption, let us never out of fear, intimidation or rejection avoid being on the side of the truth.
Moved by the Holy Spirit of God, John the Baptist did not fear the consequence of his speech before the king and the community before him. He remained faithful to the word of God, sincere with those before him. To be on the path of truth requires the grace of a good conscience, courage, prudence, steadfastness and love for the word of God. It would seem that perhaps it would be much better to mind one's own business. But this form of discretion is silence. There are situations in which we cannot remain silent, but we must cry out with all of ourselves what we know to be true and right. With the awareness that we cannot please everyone. Inevitably, when we say something true, we arouse the hatred of those who live against that truth. We have to decide whether to live as accomplices or to die honestly. God is always with us in our times of trials, persecution and sorrow. It is more rewarding to be persecuted for saying the truth, for our faith and for doing good than to remain silent or indifferent.
Prayer: Lord, help me to remain faithful to your teachings and the grace of a good conscience always to speak the truth without fear.
– By Prisca Onyinye Nwokorie