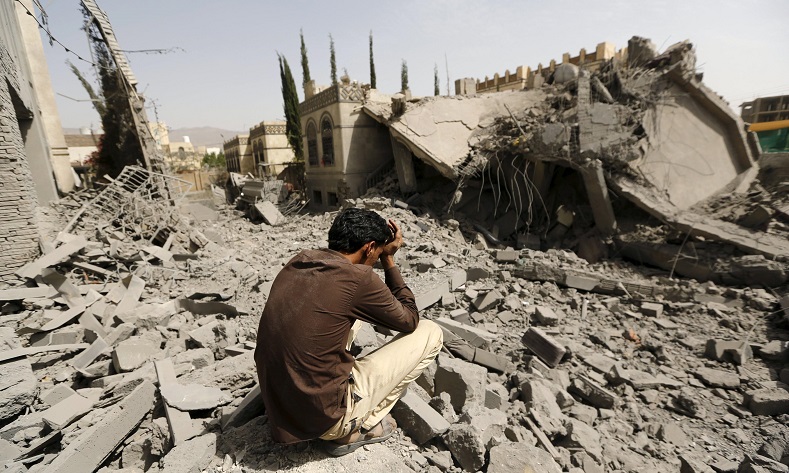 My nation has suffered from having her people called into slavery
For decades of years, she struggles to emanate
Frustrated by the leadership of the existing nation,
she was forced to be one with people of different religion, tribes and culture.
My nation has been denied of opportunities in education and leadership
She has the manpower, but the bigger nation used every resource from her to grow
Staring into this nation as a whole,
My nation want to come out and stand on its own
but the bigger nation refused to allow her blossom
Vengeance will surely come upon them
They don't love the truth because their mind is evil.
The supper powers noticed that the brain of my struggling nation surpasses the existing nation
So they aligned with the bigger nation to frustrate my nation
My nation was caged for her strength, wealth and talent.
My nation is exceedingly beautiful
She was colonized and led to perpetual slavery.
For years, my nation wants to emanate
but the supper power knows what they will lose.
For now, we keep struggling to be on our own
Take your power; take all you have stolen from us
My nation wants to exist on her own
Her period of slavery must be over.
My nation wants to stand on her own
Like it or not, every enemy of our freedom must disappear for us to exist
We are constant in our prayers to God
We are beyond frustration.
Prisca Onyinye Nwokorie is a Roman Catholic Nun. She belongs to the religious order of "Oblates of St. Benedict Joseph Labre" in Italy. She is a graduate of the University of Bari where she obtained her Bachelor's and Masters' degrees in "Information and Communication Technologies for the Production of Software" and "Computer Science" respectively. Currently, she is carrying out research work on "E-learning for Developing Countries".